illustrateur.biz
illustration, animation and more...
About ...
À propos ...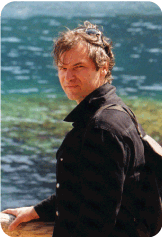 Mon nom est Bernard Barolle. Depuis quelques années, je développe des applications pédagogiques pour une maison d'édition de la Rive Sud de Québec. Ces applications sont disponibles pour tous les supports (iOS, Android, Air). La CC d'Adobe est mon outil préféré.
Titulaire d'un DEC de gestion et d'un AEC en animation, j'ai suivi des études collégiales au Cegep Ste-Foy en affaires élèctroniques et en intégration web. En France et au Québec, j'ai accumulé une vaste expérience de l'édition, de la publicité, du web et de la pédagogie.
Site-Web, imprimés, vidéos, j'utilise tout ces outils de communication avec un maximum de visibilité. Passionné d'infographie, je m'intéresse à internet, au marketing et à l'actualité. ''Savoir faire et faire savoir'', telle est ma devise.
Hello, my name is Bernard Barolle. For the past few years, I have been developing educational applications for a publishing compagny on the South Shore of Quebec. These applications are available for all media (iOS, Android, Air). Adobe CC is my favorite tool.
Holder of a Professional Bachelor in business management and College Study Certificate in 2D/3Danimation, I took a web marketing course and a web integration course at the College of Sainte-Foy.
In France and Quebec, I have accumulated extensive experience in IT and education. Website, printed matter, videos, I use all of these communication tools with maximum visibility. Passionate about design, I am interested in internet, marketing and news. "Know how and make known" is my motto.